Family Piknik Announces 2023 Festival Dates
Carl Cox (Hybrid Live), Adam Beyer, Ben Böhmer, ANNA, Margaret Dygas, Anthea, Gene On Earth, Raresh and more headline
Pioneering and legendary French festival FAMILY PIKNIK, which was recently voted #57 in DJ Mag's Top 100 Festivals, today drops an all-star menu for this year's event on August 5 and 6th with Carl Cox (Hybrid Live), Adam Beyer, Ben Böhmer, ANNA, Margaret Dygas, Josh Wink, Raresh, Patrice Bäumel, Fumiya Tanaka, tINI b2b Anthea & many more…
After a hugely successful debut last year, the festival once again goes down in Frontignan next to the Mediterranean sea, which is easily accessible with direct trains from Montpellier. It is a charming city offering many advantages: 7kms of beaches, water sports, delicious local wine, oysters and great local food and now the most friendly music outdoor festival with the best talents in house, techno, deep and electronic music
Says TOM POOKS – Family Piknik founder, "This venue sticks to our values and initial concept, with a wide open terrain, trees and nature all around. It's just only 10 minutes away from Montpellier by train and next to the Mediterranean sea. The perfect summer spot!"
EXCLUSIVE PERFORMANCES
Since its debut in 2012, Family Piknik Festival has always invited the biggest house and techno talents to deliver exclusive performances and rare extended sets. 2023 won't be any exception, with than exclusive French appearance from the king Carl Cox himself. Four years after a legendary extended set next to Sven Väth, the British superstar will showcase his new Hybrid Live set exclusively on Family Piknik's stage on Sunday 6th of August. He will be joined by many of his favourite Live acts, including Christopher Coe, Hannes Bieger and Marc Romboy, most of them now being linked to Cox & Coe's Awesome Soundwave project.
Sunday's main stage will entirely focus on LIVE performances, from opening to closing. French duo Popof & Space 92 will also exclusively share their explosive Turbulences show, while Berlin's new rising talent Joplyn is set to be one of the most promising newcomers of this 2023 edition. After years of back-to-back sessions, Family Piknik's head honchos Tom Pooks & Joy Kitikonti will also launch their new Live set-up on that day.
On Saturday 5th of August, there will be another highly expected exclusive performance at Family Piknik, with German's talent Ben Böhmer dropping his Live show in the middle of the afternoon. Anjunadeep's stalwart will line up next to French newcomers Abstraal and Romain Garcia, before the stage progressively switches from deep melodic to something much more techno, with the likes of Patrice Bäumel, Josh Wink, Nakadia, ANNA and Adam Beyer, the Swedish DJ and producer who has been leading the techno industry for 15 years with his own label Drumcode, will be back to Family Piknik two years after a mesmerising first session next to Reinier Zonneveld.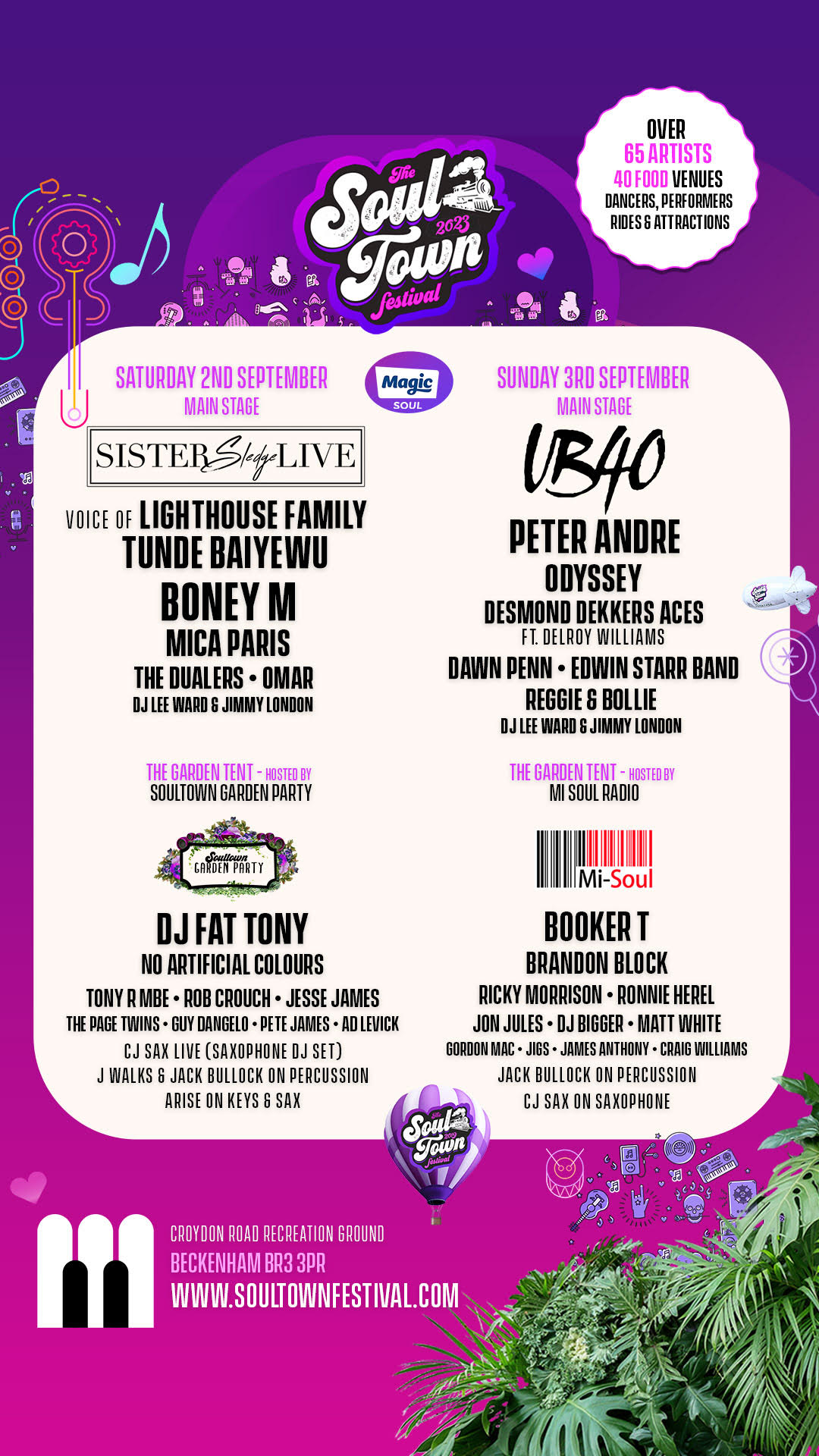 FAMILY NOMAD STAGE
Family Piknik's second stage, named Family Nomad Stage, will offer a totally different experience from the main stage. Built under some ethnic tents, with an innovative circular dancefloor, there will be a great proximity between the artists and the audience. Musically, this stage will look like an immersive travel through the waves of minimal, ethnic, micro and mental House music.
Romanian's talent Raresh, member of the famous RPR Soundsystem and regular partner of Ricardo Villalobos, will be one of the highlights of this special stage on Saturday 5th of August, along with Berlin's finest digger Margaret Dygas and living legend Fumiya Tanaka. On the following day, Sunday 6th of August, an exclusive back-to-back session with tINI & Anthea is sure to turn the dance floor upside down. Gene on Earth, Man/ipulate, Illi & Nikizi, Mood Gorning & Albanø and several other French support acts will spread the finest underground music through the week-end under this brand new Nomad Stage.
FAMILY CAMP
This is one of the main new additions to Family Piknik's festival this year, the Family Camp will welcome festival attendees from Friday 4th to Monday 7th of August. This camping area will be settled next to the festival, with all the requested services to enjoy a great camping experience. May you bring your own tent or rent a premium Tipi, you'll live in a cool village for this special week-end without worrying about your safety or your budget. Easy, cheap and convenient, Family Camp is the ideal solution to enjoy the best festival experience.
With the Mediterranean sea being just a few minutes away (walking, cycling or by bus), campers will be able to enjoy miles of wonderful beaches, while several chill zones will be built inside the camp. As Frontignan's tourist area is often busy during the summer, making it difficult to find the right accommodation at a decent price, Family Camp is the best solution! What's more, there are serious rumours about a free Opening Beach Party taking place on Friday 4th of August, which could give you a good reason to stay for three nights in the camp.